Fall front porch
Today I wanted to share how I decorated my front porch – and yard – for fall this year.
At the front door, I grouped some pumpkins and gourds together with some mums and wheat stalks.
(By the way, the wheat stalks shed, or else the pesky chipmunk that ate all my Indian corn is messing with it. Either way, I will probably go with something a little less messy next year.)
I filled my wagon with more of the same and added a garden flag.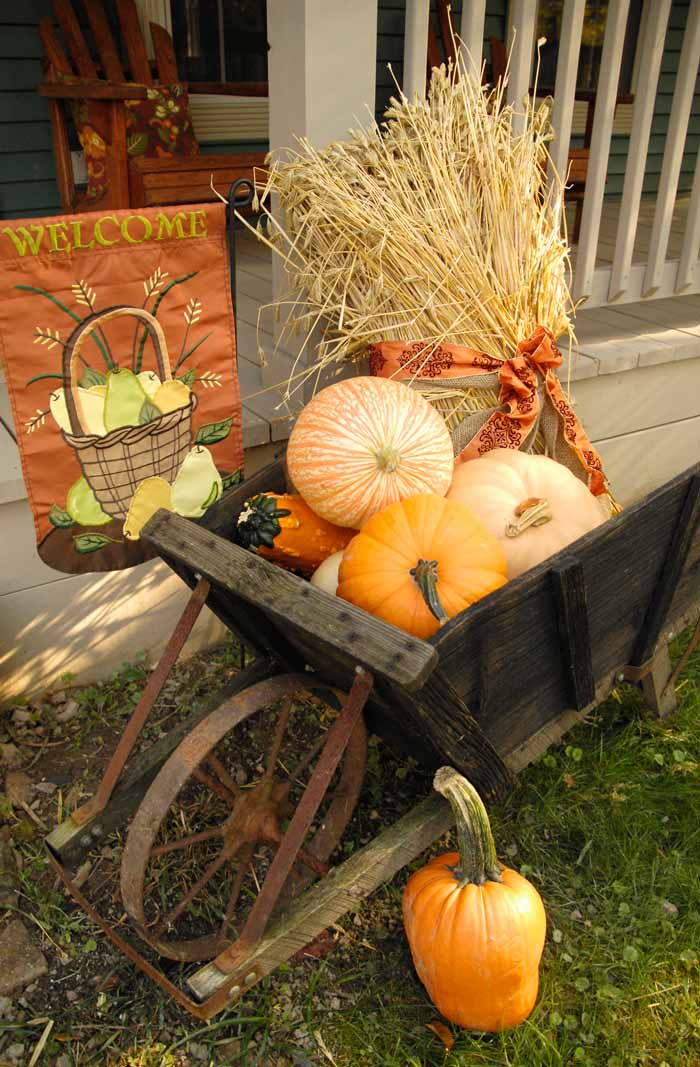 I thought the colors in my $4 apiece outdoor throw pillows were perfect for fall, so I added them to my front porch rocker and my Adirondack chairs.
Here's a wider view of the whole ensemble.
I think I got the wreath on the door on clearance from Jo Ann Fabric and Crafts a few years back.
Overall, I kept the look pretty simple. I do love how the "new" copper light works with the fall colors.
Have you finished decorating your front porch for fall? If so and you have pictures on the Internet of your project, I'd love for you to share a link in the comments and I'll check it out.
I'm linking this up to Southern Hospitality.