How to make old mulch look new again
Hello friends! I hope you're getting in the mood for fall. It's been tough here in Pennsylvania, as we have seen record rain fall that just.won't.quit. Of course, right now our thoughts and prayers are with those affected by Hurricane Florence!
Today I thought I'd share what's going on outdoors at our place. Honestly, we've had so much going on ALL OVER THE PLACE, it's been tough to chronicle it here on the blog. We have been busy with the most recent flip house and other projects … and I promise, there are some epic before-and-after photos around the corner. 😉
During a very brief break in the rain this week, I was able to plant a few new trees in our front yard and also add some mulch from our backyard mulch pit.
The problem with old mulch is that it looks pretty raggedy, even though it's still good to use.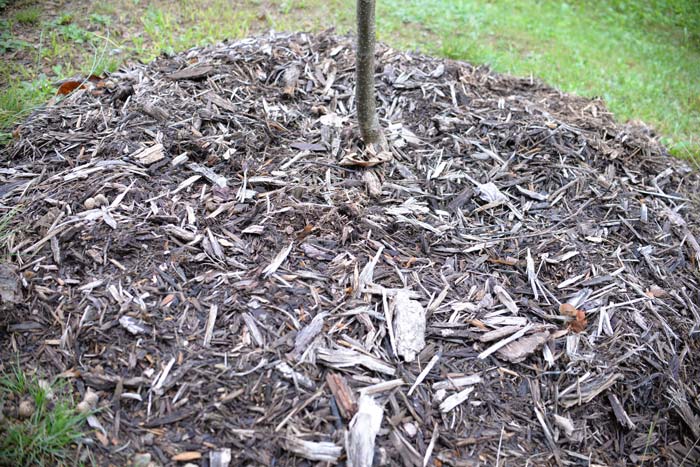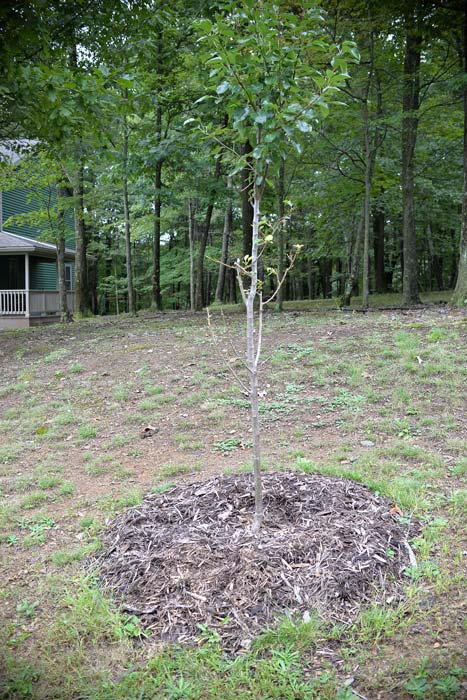 I was recently introduced to a new product through the Rust-Oleum® Creator's Studio. It's called Rust-Oleum Renovator Mulch Color Refresh, and it's supposed to make your old mulch look new again! I volunteered to try out the product because … well … we've got some raggedy-looking mulch up in here.
You don't mix this stuff with anything. You just dump it into a pump sprayer and apply it to your old mulch.
Here's what my old mulch looked like with a coat of the Color Refresh in Brown.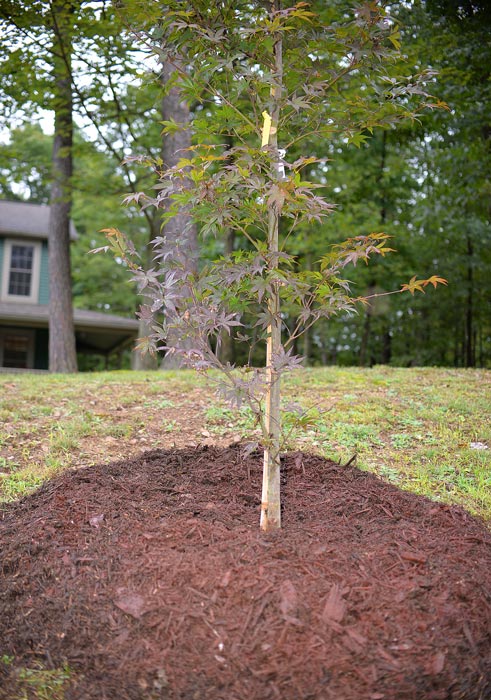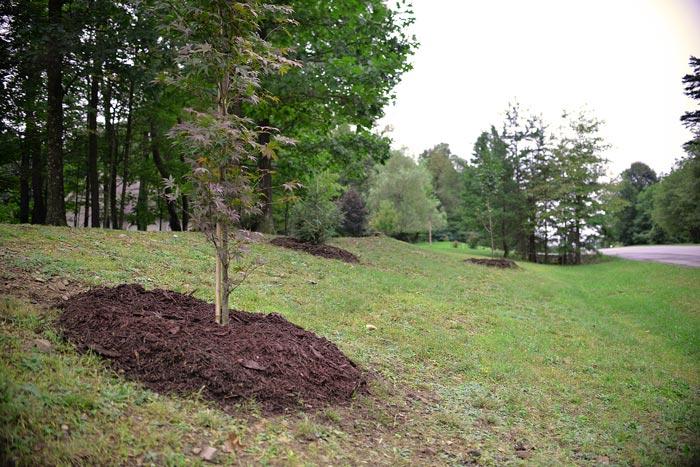 Here's a closeup of what the mulch looked like before … and after applying the product.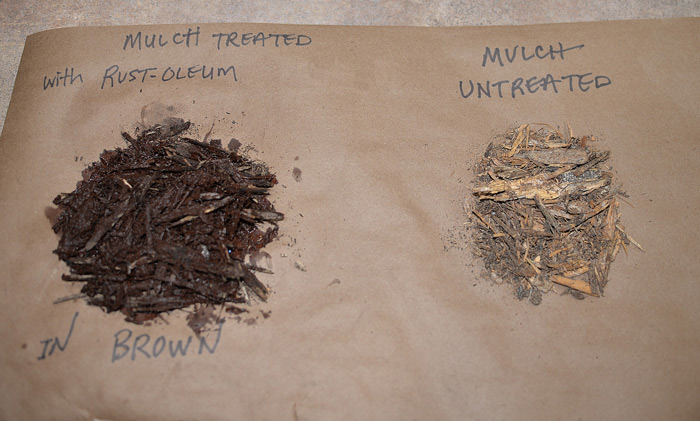 Pretty cool! I only used about a fifth of the 1-gallon jug to do my three trees. The jug says a gallon will cover up to 350 square feet. Bonus: I love the fact that it washes off your hands with soap and water … an important feature for this messy DIYer. 😉
The Mulch Color Refresh gave a great pick-me-up to my front yard. Now I just need to plant some grass in those bare spots …
Have you done any landscaping yet this season? I've heard the best times of year to plant trees and shrubs are during months that have an "r" in them.
I've personally had much better success with tree and shrub survival when I plant in the fall. Happy fall planting!