White fireplace mantel makeover
I'm happy to report that, after applying a coat of primer and three coats of semi-gloss trim paint (HGTV Home by Sherwin Williams in 7012 – Creamy), the fireplace mantel makeover is officially done!
I really like the color change. I wasn't sure how white would look next to the linen-colored marble surround (a few of you expressed concern about that, too, in my "What should I do with our fireplace" post). But for an almost? middle aged stay-at-home mom, this was a small chance for me to live on the edge 😉 so I just went for it.
Just to recap, here's a picture of the fireplace "before:"
And here are a few "after" pics: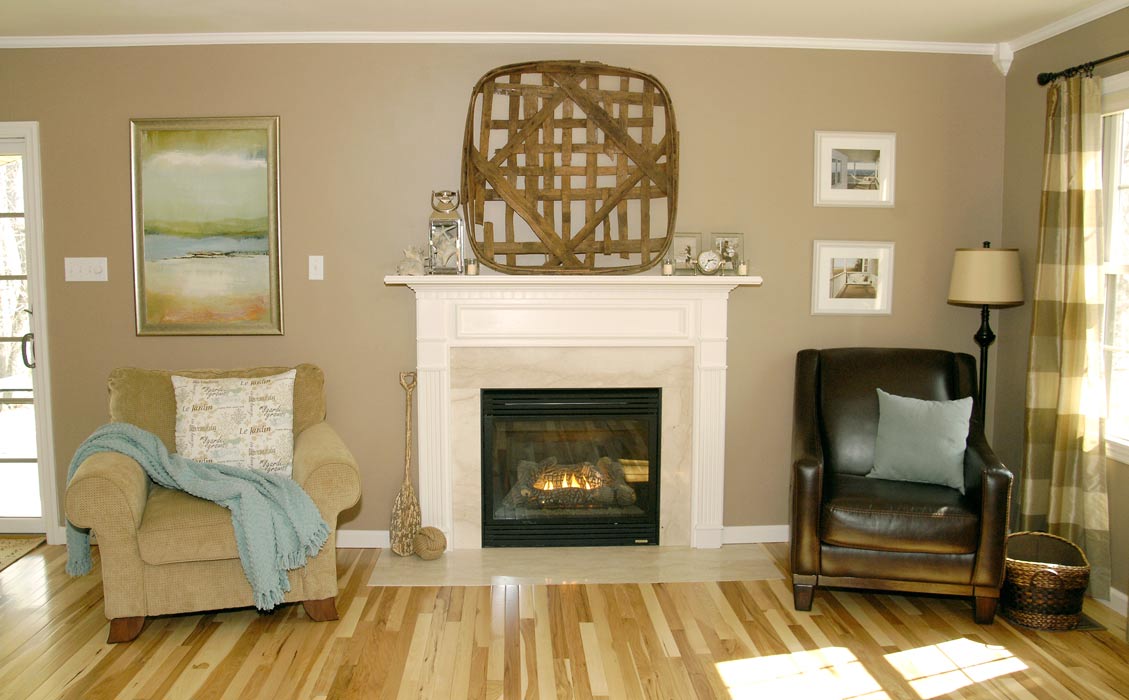 I think the bright white mantel helps draw more attention to the fireplace.
One word of caution: If you're thinking of attempting a project like this, be sure to sand down and properly prepare your mantel before applying any primer. I did a quick once-over with some sandpaper because I was chomping at the bit to get on with the painting. As a result, my primer didn't adhere as well as it could have. I'm crossing my fingers that the finish holds up. We'll see next Christmas when the pokey pine boughs come out.
What do you think of my "new" white fireplace mantel?