Living room decor inspiration
I'm happy to report the flooring project is coming along without any major problems and, wow, are these hickory floors going to look amazing! So amazing, in fact, that my normal living room decorations will not do the new floor justice. 😉 Actually, for some time I've been thinking of adding more color to my living room, updating it with fresh art and accessories that, of course, will need to be cheap, thrifty or, my personal favorite, free.
Right now, I'm in the "collecting inspiration" phase of this project, which is when I do my usual brainstorming to figure out how I can either make stuff, steal it off the side of the road find it at yard sales and auctions, or get it on clearance at one of my favorite discount stores. Today, I thought I'd share some living room decor inspiration I've been gathering from Pinterest.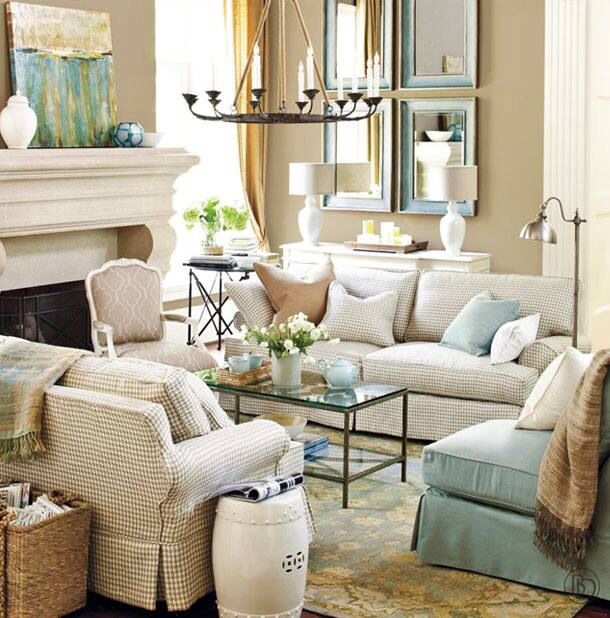 Relaxing colors and natural elements
Coastal inspiration
Fresh and clean (love that branch lamp)
Light and airy
Nautical infusion
Coastal charm
Can you guess which color family I'm thinking of incorporating into our living room? Have you done any updates to your living room decor lately? I'd love for you to leave a comment and share your experience.